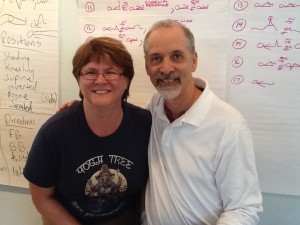 Almost immediately after I got home and settled from all the Iyengar intensity in our nation's capitol, it was time to pack my bag AGAIN and drive up to beautiful Asheville North Carolina to study Viniyoga and Yoga Therapy with Gary Kraftsow.
Did I mention that I am really tired? Did I mention that Gary was totally and completely worth the effort??? He has forgotten more in his fifty something years than I will ever know, yet he remains one of the friendliest, most humble teachers I have ever studied with. Sitting at his feet for three days was such a blessing, and one I hope to repeat often.
Gary makes me want to be a great  yoga teacher, not just a good one.  I hope I will be, someday.