"It is the teacher's foremost duty to give you back your intelligence, to return to you your heart, to encourage you to access yourself. They do this by being who they really are and by being completely honest and compassionate with you" – Richard Freeman
Bettie
Shea, EYT(Experienced Yoga Teacher) 500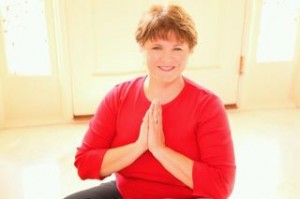 I specialize in offering yoga to under-served populations, such as seniors, larger bodied individuals, and people with physical challenges, such as cancer, MS, heart disease, depression/anxiety, and scoliosis. I have a great deal of experience adapting practices to suit many situations, whether they are physical, mental, or emotional, and I believe there are practices appropriate for everyone. In my opinion, all people can benefit from yoga as an entire holistic system of health. I trained professionally with Kaoverii Weber and Samantha Leonard of Subtle Yoga in Charlotte, and Chrys Kub of Holistic Yoga Therapy Institute, and continue to attend workshops and trainings to grow both as a teacher and student.  My major influences besides Kaoverii, Sam and Chrys are Gary Kraftsow of the American Viniyoga Institute, and Phyllis Rollins of The Yoga Center here in Charlotte. I completed my 500 hour Teacher Training in Therapeutic Yoga through the Holistic Yoga Therapy Institute, and received my Yoga of Awareness for Cancer training at Duke Integrative Medicine in June 2015. I trained in Trauma Sensitive Yoga with David Emerson, author of Trauma Sensitive Yoga in Therapy  and Overcoming Trauma Through Yoga  in late April 2017. For more information about Emerson's work and the Trauma Center in particular, visit  The Trauma Center at JRI.
I offer both regular group yoga classes and therapeutic group or individual sessions designed to address specific issues(which are by appointment only).  Please call me and leave a message at 704-835-0894. I will usually get back to you within 24 hours.
Here's a link to my research.
Please visit one of my classes soon!