"It is the teacher's foremost duty to give you back your intelligence, to return to you your heart, to encourage you to access yourself. They do this by being who they really are and by being completely honest and compassionate with you" – Richard Freeman
Gina Castillo, ERYT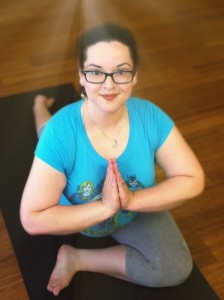 Gina is an above average (sized) yoga teacher from Austin, TX. In another professional life she established herself in a TV career, which was very high-paced so she finally sought out yoga to manage her stress. When she realized that there weren't many classes out there that featured modifications for the larger body, she quickly went to work.
Gina trained with Anna Guest-Jelley (founder of Curvy Yoga) as well as Abby Lentz (founder of Heavyweight Yoga). Training with these two very similar yet often different programs, Gina has developed her own therapeutic approach to her clients. If you are suffering from any medical conditions, she will accommodate your body accordingly to keep you comfortable, safe, and relaxed.
Gina is currently completing her 500 HR Therapeutic Yoga training with the Holistic Yoga Therapy Institute and currently works around the Charlotte area as Yoga Therapist for several treatment facilities for eating disorders and weight loss clinics. Using meditation, pranayama, and asana, Gina promotes body Awareness, Acceptance, Affection for all body types.
Crystal Kimble, CYT-200, M Ed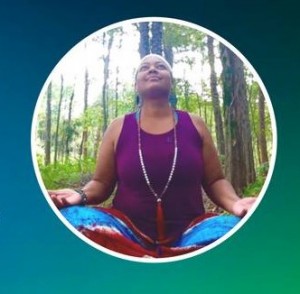 "My breath is my anchor in any situation." Crystal's personal and teaching practice is led by this mantra. She believes that the breath is one of the greatest healing tools available to us
 at any time. Her use of pranayama, gentle movement, and meditation is greatly influenced
 by her own journey of healing from depression, anxiety, PTSD and subsequent nervous
system sensitivity.
After over fifteen years of teaching high school and college English, Crystal took the heart led leap and left academia for yoga teacher training. She received her 200 hour Hatha
Yoga certification from I AM YOGA in Charlotte N.C. under the guidance and training of Kiesha Battles, E-RYT-500. Crystal has also trained in the Community Resiliency Model(CRM) through Yoga for Trauma in Asheville NC, aimed at using neuroscience and yoga techniques to bring the nervous system in balance with mind and body and used to  build resiliency after trauma in marginalized populations. She is certified in Mental Health First Aid and her continuing education includes Yoga for Anxiety with Rhonda Waterhouse and Body Positive Yoga with Amber Karnes.
Crystal is also the owner and chief maker at Open Soul Yoga & Home, her handcrafted yoga inspired accessories and gifts business. She is obsessed with yurts, and is the joyful GiGi to her three year old granddaughter Mia Indigo Little Owl who practices yoga every day.
Karen Hill Miller, MSN, RYT-200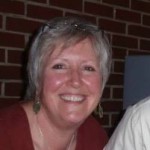 If you had told Karen Hill Miller that she would be a yoga instructor 20 years ago, she would have laughed. She is NOT that classic "bendy" yogi! She offers a class that will gently warm and prepare your muscles to move safely into each pose .
Karen has dabbled in yoga for about 15 years.  She finally heard the breathing message of yoga, not just with her ears, but with her heart,  and incorporates it into her life and her classes. She recognizes that proper use of breath allows one to do more than they ever thought possible…and not just on the mat.  She started yoga instructor training at the tender age of 55 and completed the 200 hour program with Subtle TM Yoga in January, 2015. Subtle TM Yoga is a "therapeutic and balancing practice with postures that are accessible to most people and adaptable to most abilities."
Karen has been a practicing  RN for 35 years, primarily in maternal-neonatal areas, and earned a Masters of Science in Nursing with concentrations in Parent-Child Nursing and Education from UNCC in 1998.  She has been teaching nursing students for over 2 decades. Karen will tell you that if she loves to do something, she naturally gravitates toward teaching it.  Having taught prepared childbirth classes early in her career, she recognizes the physical and emotional value of a yoga practice during pregnancy and completed basic  prenatal  yoga certification in 2015 and she has taught these classes in the past. Moms-to-be are welcome to her gentle Tuesday night and Sunday afternoon classes…just please let her know you are expecting before that class starts so she can adapt your poses during practice safely. Prenatal classes may be considered again in the future as the need arises.  Give her a call at 704-301-3083 if you have questions.
Amelia Osborne, EYT 500
Information coming soon!!
Eternity Phillops, CYT-400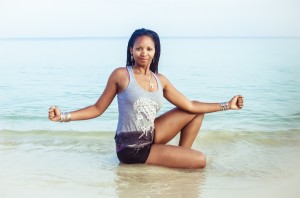 I am Eternity Philops (Tori James), and I am honored to be your Yoga guide!
Like many people, I used to think that Yoga was just exercise for people with already thin body types. I tried a couple of classes, had no idea what I was doing, and decided it wasn't for me. Then one day I took a class led by a friend in Yoga teacher training. This time it was different. It was my first time taking a class with a significant presence of people of color. I was around people who looked like me, who weren't naturally athletic or already in shape, and it felt different. It felt…better! This is what began my journey into truly understanding and embracing Yoga.
For further information about me, please visit my website at https://soulliberation.yoga/bio/
Bettie
Shea, EYT(Experienced Yoga Teacher) 500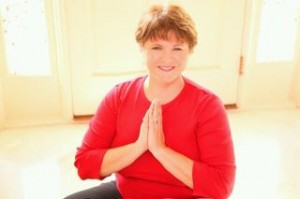 I specialize in offering yoga to under-served populations, such as seniors, larger bodied individuals, and people with physical challenges, such as cancer, MS, heart disease, depression/anxiety, and scoliosis. I have a great deal of experience adapting practices to suit many situations, whether they are physical, mental, or emotional, and I believe there are practices appropriate for everyone. In my opinion, all people can benefit from yoga as an entire holistic system of health. I trained professionally with Kaoverii Weber and Samantha Leonard of Subtle Yoga in Charlotte, and Chrys Kub of Holistic Yoga Therapy Institute, and continue to attend workshops and trainings to grow both as a teacher and student.  My major influences besides Kaoverii, Sam and Chrys are Gary Kraftsow of the American Viniyoga Institute, and Phyllis Rollins of The Yoga Center here in Charlotte. I completed my 500 hour Teacher Training in Therapeutic Yoga through the Holistic Yoga Therapy Institute, and received my Yoga of Awareness for Cancer training at Duke Integrative Medicine in June 2015. I trained in Trauma Sensitive Yoga with David Emerson, author of Trauma Sensitive Yoga in Therapy  and Overcoming Trauma Through Yoga  in late April 2017. For more information about Emerson's work and the Trauma Center in particular, visit  The Trauma Center at JRI.
I offer both regular group yoga classes and therapeutic group or individual sessions designed to address specific issues(which are by appointment only).  Please contact me for details here:  http://www.minthillyoga.com/contact/ or call and leave me a message at 704-835-0894. I will usually get back to you within 24 hours.
Here's a link to my research.
Please come and visit one of my classes soon!