"It is the teacher's foremost duty to give you back your intelligence, to return to you your heart, to encourage you to access yourself. They do this by being who they really are and by being completely honest and compassionate with you" – Richard Freeman
Karen Hill Miller, MSN, RYT-200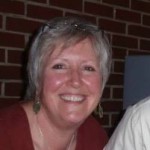 If you had told Karen Hill Miller that she would be a yoga instructor 20 years ago, she would have laughed. She is NOT that classic "bendy" yogi! She offers a class that will gently warm and prepare your muscles to move safely into each pose .
Karen has dabbled in yoga for about 15 years.  She finally heard the breathing message of yoga, not just with her ears, but with her heart,  and incorporates it into her life and her classes. She recognizes that proper use of breath allows one to do more than they ever thought possible…and not just on the mat.  She started yoga instructor training at the tender age of 55 and completed the 200 hour program with Subtle TM Yoga in January, 2015. Subtle TM Yoga is a "therapeutic and balancing practice with postures that are accessible to most people and adaptable to most abilities."
Karen has been a practicing  RN for 35 years, primarily in maternal-neonatal areas, and earned a Masters of Science in Nursing with concentrations in Parent-Child Nursing and Education from UNCC in 1998.  She has been teaching nursing students for over 2 decades. Karen will tell you that if she loves to do something, she naturally gravitates toward teaching it.  Having taught prepared childbirth classes early in her career, she recognizes the physical and emotional value of a yoga practice during pregnancy and completed basic  prenatal  yoga certification in 2015 and she has taught these classes in the past. Moms-to-be are welcome to her gentle Tuesday night and Sunday afternoon classes…just please let her know you are expecting before that class starts so she can adapt your poses during practice safely. Prenatal classes may be considered again in the future as the need arises.  Give her a call at 704-301-3083 if you have questions.
Bettie
Shea, EYT(Experienced Yoga Teacher) 500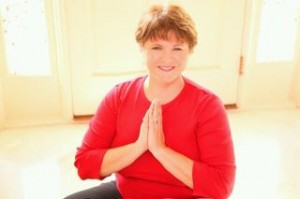 I specialize in offering yoga to under-served populations, such as seniors, larger bodied individuals, and people with physical challenges, such as cancer, MS, heart disease, depression/anxiety, and scoliosis. I have a great deal of experience adapting practices to suit many situations, whether they are physical, mental, or emotional, and I believe there are practices appropriate for everyone. In my opinion, all people can benefit from yoga as an entire holistic system of health. I trained professionally with Kaoverii Weber and Samantha Leonard of Subtle Yoga in Charlotte, and Chrys Kub of Holistic Yoga Therapy Institute, and continue to attend workshops and trainings to grow both as a teacher and student.  My major influences besides Kaoverii, Sam and Chrys are Gary Kraftsow of the American Viniyoga Institute, and Phyllis Rollins of The Yoga Center here in Charlotte. I completed my 500 hour Teacher Training in Therapeutic Yoga through the Holistic Yoga Therapy Institute, and received my Yoga of Awareness for Cancer training at Duke Integrative Medicine in June 2015. I trained in Trauma Sensitive Yoga with David Emerson, author of Trauma Sensitive Yoga in Therapy  and Overcoming Trauma Through Yoga  in late April 2017. For more information about Emerson's work and the Trauma Center in particular, visit  The Trauma Center at JRI.
I offer both regular group yoga classes and therapeutic group or individual sessions designed to address specific issues(which are by appointment only).  Please call me and leave a message at 704-835-0894. I will usually get back to you within 24 hours.
Here's a link to my research.
Please come and visit one of my classes soon!